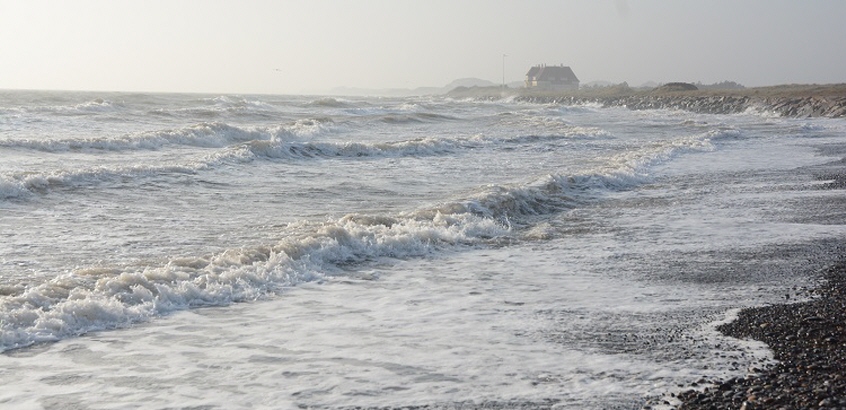 Photo: Helena Branzén/SGI
Research project on climate adaption through managed realignment
14 November 2017, 14:50
SGI has been granted research funding by the Swedish Research Council for Sustainable Development (Formas) to study how managed realignment can be a viable climate adaptation strategy. The research project is a co-operation with the Visual Sweden partners Swedish Research Institute (RISE), Linköping University and the Swedish Meteorological and Hydrological Institute (SMHI).
A total of 8.8 million Swedish crowns has been granted for a three-year period between 2018 and 2020. The project title is Climate Adaptation by Managed Realignment (CAMEL).
Managed realignment is often a non-question when adaptation to sea level rise and flooding is discussed. One reason for this could be that managed realignment is a difficult matter to make decisions about, which may be due to lack of knowledge of what managed realignment is and what it means.
The overall aim is to increase society's resilience to climate change by allowing the shoreline more flexible movement, which will benefit both the environment and socio-economic development. The project will analyze which technical, legal, social and governing obstacles exist at various levels in society (from national, regional, local and individual), which of these obstacles are most critical and how they can be overcome. The project will show how innovative and interactive visualization can reveal the obstacles and possibilities with managed realignment and how such visualization can support decision makers to take long term sustainable decisions on land use planning.
For more information, please contact:
Gunnel Göransson, project leader
Phone: +46 31 778 65 67
E-mail: gunnel.goransson@swedgeo.se
David Bendz, research director
Phone: +46 40 35 67 76
E-mail: david.bendz@swedgeo.se
Page was updated 2017-11-15